【Employee Interviews】A workplace that suits your lifestyle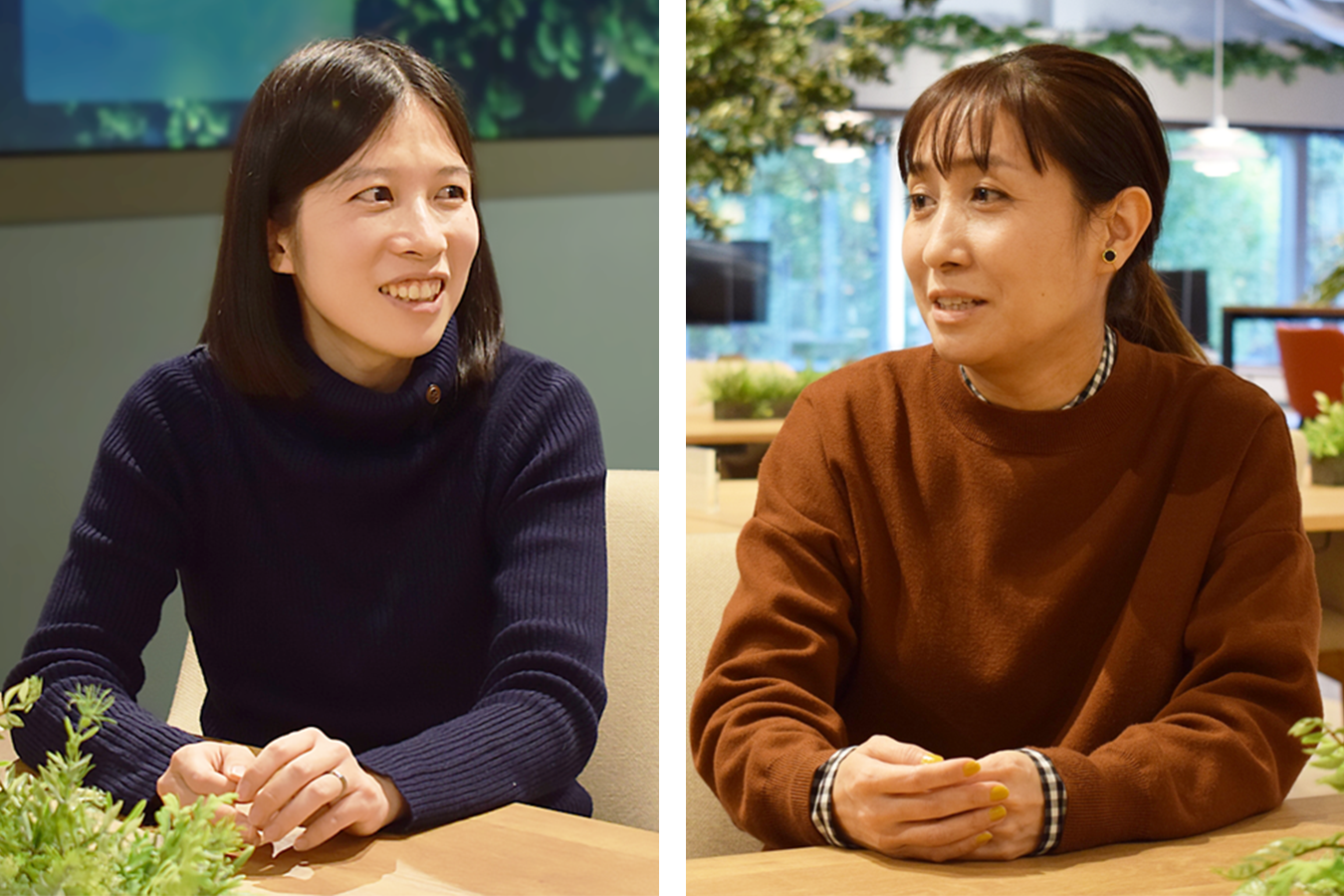 Customer Support
Natsuko Suzuki (left)

Content Team Leader
Yufu Yazawa (Right)

- What kind of work do you do?


Yazawa:

I run the planning and production of Clip Studio Paint's official training and tutorials site known as "Irasuto Manga Kakinavi" in Japanese and "ArtRocket" abroad. It is available in seven languages.



Suzuki:

After working as a customer support engineer, I now create FAQ articles for our support website, Clip Studio Support.

- Ms. Yazawa, you have experience raising children while working in a management position, can you tell us about that? How do you balance your work and family life?


Yazawa:

I have three children, so I have been working shorter hours for over 10 years. My working hours were initially 10:00 to 16:30, but have been adjusted as my children grew. I make sure I can be easily contacted by my team members at all times, as they finish work before I do.

When it comes to balancing life at home, it's a continuous process of trial and error. I try every appliance I can think of, dishwashers, bathroom dryers, and washer/dryers, and I also ask my parents to help out when one of my children have an emergency.

Now that I am working from home, I no longer have to commute, which gives me more time to devote to my family and my work. I feel that I have reached a new stage in my life.

- Ms. Suzuki, I heard that you are also balancing your family and work life. Can you tell us how you are getting along?


Suzuki:

I work shorter hours to be able to pick up my child from preschool on time. I used to work from 10:00 to 16:00, but now that we are encouraged to telework, I can devote the time I used to spend commuting to work to childcare. This allowed me to extend my working hours to 17:00. I can feel free to discuss my workstyle here, so I talked it over with my supervisor and expressed my wishes.

My work hours are shorter than full-time, but with the support of my team members, we are able to complete our work. When my children are older and I can work full-time, I would like to give back by supporting my team members.

I took maternity and childcare leave with ease

- You have taken maternity and childcare leave. Please tell us if you had any concerns about taking such leave, how you took it and returned to work, and any support or systems from the company you used.


Yazawa:

I have taken maternity and childcare leave three times since joining Celsys. My first maternity leave was more than 10 years ago. At the time, all the staff in the department were young and there weren't many who were married, so there was no precedent for taking maternity leave. I felt uneasy, but my boss at the time dealt with it naturally, which reassured me.

After returning from maternity leave, I returned to the same duties I had when I left. After that, there was a reorganization of departments within the company, and I was then put in charge of my current position in charge of tutorials and materials, as I had wished. When I was first assigned to my new department, I had just returned to work after starting shorter working days. I think the company must have been worried about assigning me to a new job, but I remember feeling happy and grateful that I was allowed to transfer to the position I wanted, and that the new department accepted me. I have taken maternity and childcare leave twice since then, but I have consistently been in charge of overseeing tutorials and materials. By the time I was on my second maternity/childcare leave, the number of other people taking it had started to increase. Some people take a long break, while others return after a short period of time. It seems to be up to the individual's wishes and circumstances.



Suzuki:

By the time I became pregnant, there were already many mothers here who had taken maternity leave and returned to work, so I had no worries about it at all. I think this is thanks to our maternity leave pioneer, Yazawa. (laughs) When I reported my pregnancy to my superiors and others, they congratulated me and I was able to organize my work smoothly until I left on maternity leave.

During my pregnancy, I had severe morning sickness, especially on the train, and I felt like I was going to faint even if I sat down, so I talked to the company about working from home, and they gladly gave me the OK. Telework is common now, but at the time, there were no official regulations, so I was grateful for the flexibility they gave me. There was also another person who took a leave of absence due to the same severe morning sickness, which shows that Celsys is flexible in dealing with even the minor issues of pregnancy.

Maternity leave can be taken six weeks prior to childbirth, so I started my maternity leave at that time. As I mentioned above, I was able to organize my work and go on leave smoothly. Even so, at that time, it was relatively easy for children under 1 years of age to be enrolled into nursery schools in April, so I decided to return to work as early as possible in order to avoid the school waiting list. I consulted with the company before my maternity leave about how to return to work, so my return was also very smooth.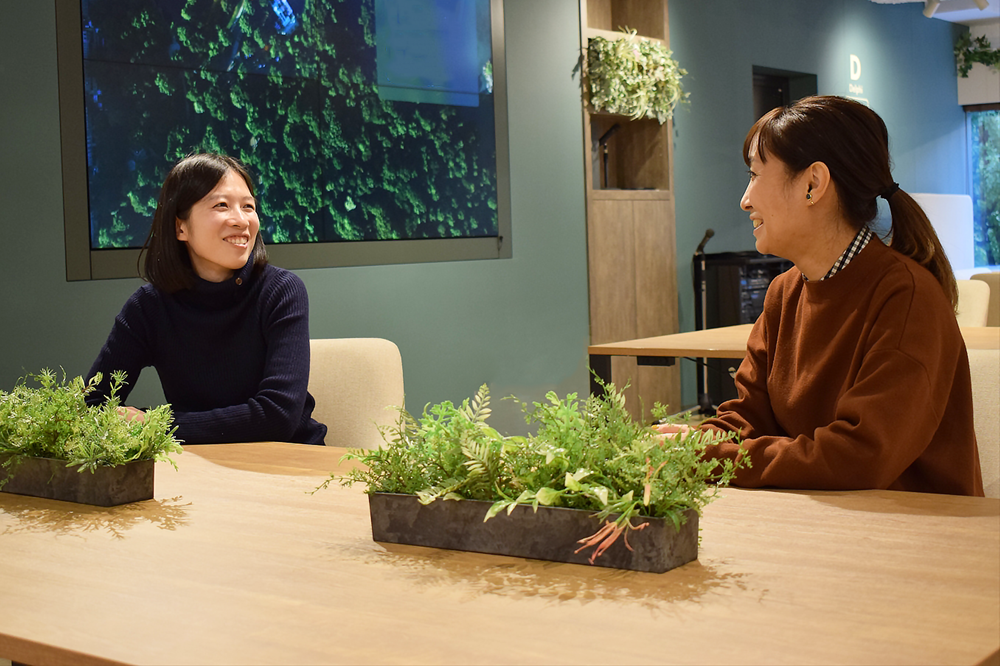 Communication not only with working moms, but also with working dads

- Do you talk with any of the other working mothers in the company?


Suzuki:

Celsys uses a social networking chat tool called Typetalk to communicate with each other about work. We can also create chat rooms for any of our members, so we created a group where mothers can chat and share information about childbirth and childcare. We even went out for lunch together as a group. We all silently agreed that we would choose a restaurant that would be difficult to visit with children. (laughs)



Yazawa:

In the beginning, I was the only mom in the company, but over the past 10 years, there have been many more moms, which is very encouraging. When I talk to them at lunch, I find it helpful to know that each of them is trying their best to balance family and work. We also share tips on child-rearing, such as switching up lunch box ingredients, not only from moms but also from dads. I'm sure there are many dads in the company too who are balancing family and work.

One goal in mind: to support creators

- What about Celsys appeals to you and what you find most rewarding about your work?


Suzuki:

Although not on the theme of "working women," but as an otaku by nature, I find it very comfortable that there are many employees who love games, manga, and anime. For example, I received a onesie with a character from my favorite manga as a baby shower gift, and one time the president of the company happily reported to me that he had just bought a PlayStation 5... It's a fun place to work. (laughs)

...Back to the serious stuff.
At Celsys, performance evaluations are conducted several times a year, with raises give out accordingly, so I feel that the company evaluates individual performance without gender or age barriers. Regular feedback helps to keep you motivated, and the recognition gives you a newfound sense of satisfaction with your work.

In the chat tool I mentioned earlier, there is also a topic that all employees can participate in, and I feel that one of the main attractions of this is that the president sometimes brings up interesting topics, and people from all departments can join the discussion.



Yazawa:

I like our atmosphere of unity, and the common goal of making something good for creators, but at the same time, and I say this in a good way, I also like that there is a non-intrusive atmosphere. I find the atmosphere of respect for each individual while working towards a single goal to be very appealing.

People around me use Clip Studio Paint, but recently I've heard that my own children and my children's friends are using it too. I would like to continue to provide support from the content side, such as with tutorials and materials, so that the software can be used easily by people of all ages around the world.