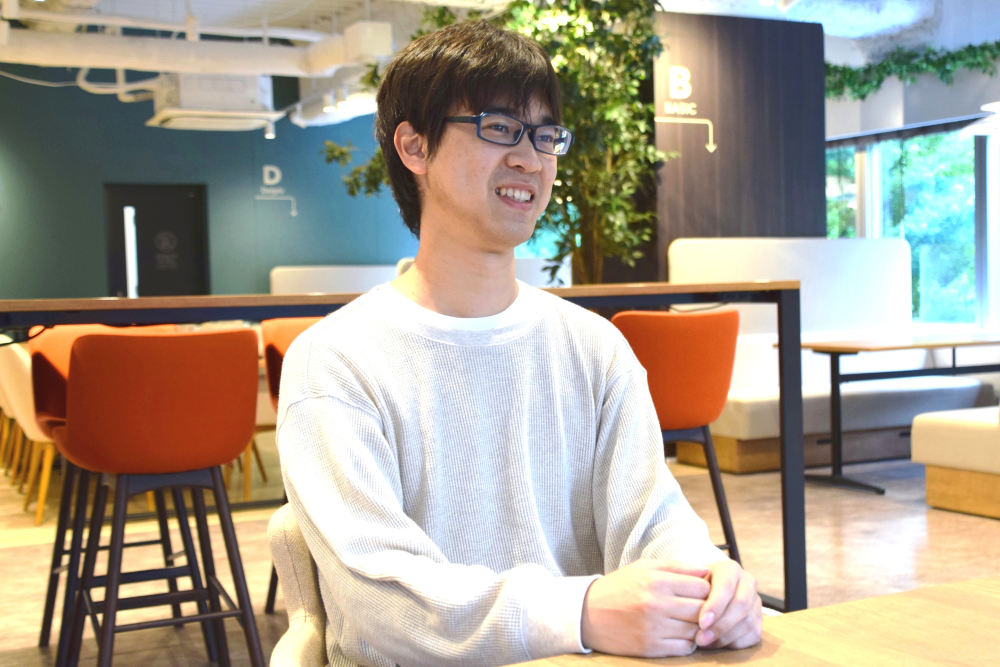 Shogo Shibuya
After joining a major company after graduation, he came back to Celsys seeking a rewarding experience
Shogo, who joined a major company after graduation and then moved to Celsys, where he participated in a long-term internship as a student, talked to us about his life from his student days to now.
The happiness and satisfaction of helping creators gained from his internship
- Please share what spurred you to become an intern.
I've always used
Clip Studio Paint
and had an interest in developing an app with top market share, so I applied once I saw on the official Celsys website that they accepted
internship applications
year-round. Also, at that time, I was at an image processing research laboratory and thought it would be nice if my knowledge could help even a little bit.
- What impression did you have of the internship?
I was impressed by Celsys' high level of technology and one-stop development, as well as the speed that only they can provide. Their approach is to listen to users' and employees' ideas and immediately start working on those that they think should be implemented. Also, functions I was involved in developing during my internship were immediately made visible to users and received a positive response, which made me feel very happy and rewarded.
- How was communication with your supervisor and advisor?
My advisor at that time could answer any questions I had with very detailed responses, which I admired and thought was great. They've been appointed to the board of directors for the subsidiary &DC3, Inc., so I'm sad that they're a bit far away.
My supervisor supported me more with the management part than my actual work. Even when my time as an intern ended, they said to reach out if I had any concerns, and I actually consulted with them when I was changing jobs.
- How did your internship experience affect your career path?
I graduated from a university in computer science, but at the time, I couldn't imagine myself as a development engineer and was worried about my career path. However, after being an intern, I finally felt like I could apply what I learned in university in the workplace.
A bit of a digression, but I am one of the interns who gave an
internship testimonial
. (laughs)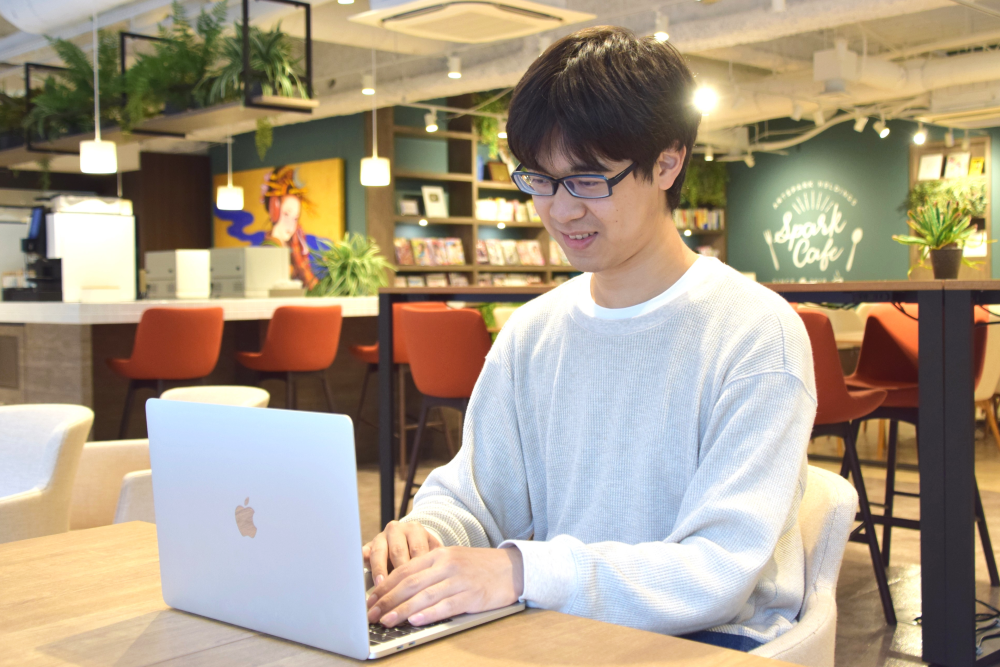 Wanting to support creators as an engineer
- What kind of company did you work for after graduation?
My previous job was at an industry-leading company, but I couldn't make full use of what I learned in university in the position I held. It was also hard to see the direct reaction of customers.
When I was an intern at Celsys, the environment allowed me to be involved in specialized work and to know user reactions, which became a motivating factor, so I agonized if I could continue on like this.
- Quitting a major company and joining Celsys is a huge decision. Did you ever have any concerns or worries?
My former employer didn't want to let me go, but I just couldn't forget the feeling of wanting to support creators as an engineer and the satisfaction I felt from my time as an intern.
I had some doubts right before I turned down the offer from Celsys, but I decided to join Celsys with the support of my boss when I was an intern, who I consulted with when I was changing jobs.
- It hasn't been long since you came back to Celsys, but please share any fun or difficult experiences so far.
After changing jobs, I was entrusted with development tasks earlier than I thought. I had to ask questions while using other people's codes as a reference and be shown the ropes, but it is very enjoyable to see a function take form bit by bit.
Clip Studio Paint is a multifunctional application with a vast amount of source code, so you need to be able to find the source code you need and read it. I just joined the company, and this part of my job is still difficult, but I hope to get used to it little by little.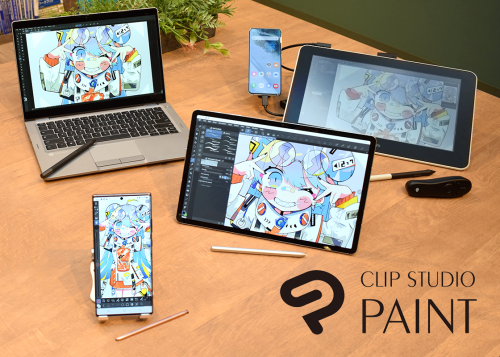 Celsys is an environment where engineers can concentrate on development
- What kind of work style and company culture does Celsys have?
All the staff at Celsys have a creator-first mindset, and there's a strong impression that we are working in the same direction.
Also, I think it's great that people are entrusted with tasks that suit their wishes and abilities, regardless of age. I believe it's a company that values everyone's individual opinions.
I primarily work remotely, but we have chat spaces where we can easily ask questions and work in an open atmosphere.
- What do you think are Celsys' strengths and merits compared to other companies?
I feel that one of Celsys' strengths is that it's a company that takes on challenges, so if you wish, you can take on a variety of challenges, and the environment allows you to concentrate on development. As I said before, Celsys is a company that puts creators first, and we quickly grasp what is required by the changing times. Therefore, I believe that we can actively utilize various technologies to support creators as well as our own growth.
Also, Celsys has professionals in development, verification, sales, marketing, design, and more, so the division of roles and management is well organized, and I think it creates an environment for engineers to concentrate on development.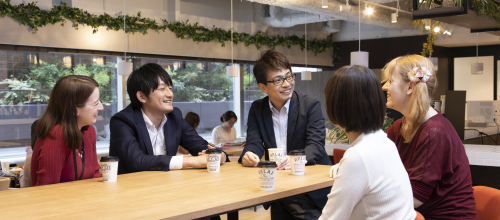 - Please share your vision for the future at Celsys
Even if developers think it's easy to use, if the ones actually using it find it difficult to use, then there's no point. So, I would like to be able to propose what new services and functions are required from the user's perspective. To achieve that, I have to catch up with not only technical skills, but also have a broad perspective.
- What are your impressions of the follow-up training (departmental briefings, training workshops, etc.) you have participated in since joining the company?
Since Celsys has many departments, it was good to hear directly from the leaders of each at department briefings. They were broad explanations, but I was able to get a sense for each department. I'm thankful to learn which department to ask when I have a question.
For the training workshop, I interacted with people from other departments who joined the company at the same time, and it was interesting to know the history of Celsys. I thought it was important to express and communicate what is unwavering as a company for our continued growth in the future.
→Department Briefing Session and Training Workshop Report

- Please give a message for current students
I hope those who want creators to enjoy creating more, and those who want to try different things and develop their expertise, will apply for internships and employment after graduation at Celsys.
*Stated information as at the date the contents being made.
*Link is in Japanese