Tomohiro Arai
- Please tell us why you joined Celsys.
I loved to create and draw pictures ever since I was a kid. I began using several drawing programs such as SAI, Photoshop, and
Clip Studio Paint
when I was a student. I joined Celsys thinking that I could make use of this experience and contribute something of value.
- What kind of work do you do?
I am the team leader of the UX team, which is responsible for improving the UI (user interface) and UX (user experience) of the Clip Studio series.
The UX team picks up user feedback from social media and inquiries, or receives requests from the development department to review specifications for new functions, and discusses within the team what is important from the user's perspective and what specifications would make the creative process more comfortable and enjoyable. We also make suggestions for further improvements for existing functions, as well as what functions should be added next, based on global user demands and trends.
- What is UI/UX?
The UI is the point of contact between the user and the product (or service). In Clip Studio Paint, the UI is almost everywhere you look, including the brush selection screen, buttons, sliders, and color wheel.
UX stands for "user experience" and generally refers to all experiences from learning to forgetting. The UX team is currently focusing on user experience sequences, such as learning about a new feature of Clip Studio Paint, using it to create art, and then posting them on social networking sites. As part of this experience, the UI, the point of contact with the user, is deeply connected.
The UI and the UX are both directly related to the ease of use of the application, and we place a lot of importance on it because it is the part that leads to improved customer satisfaction.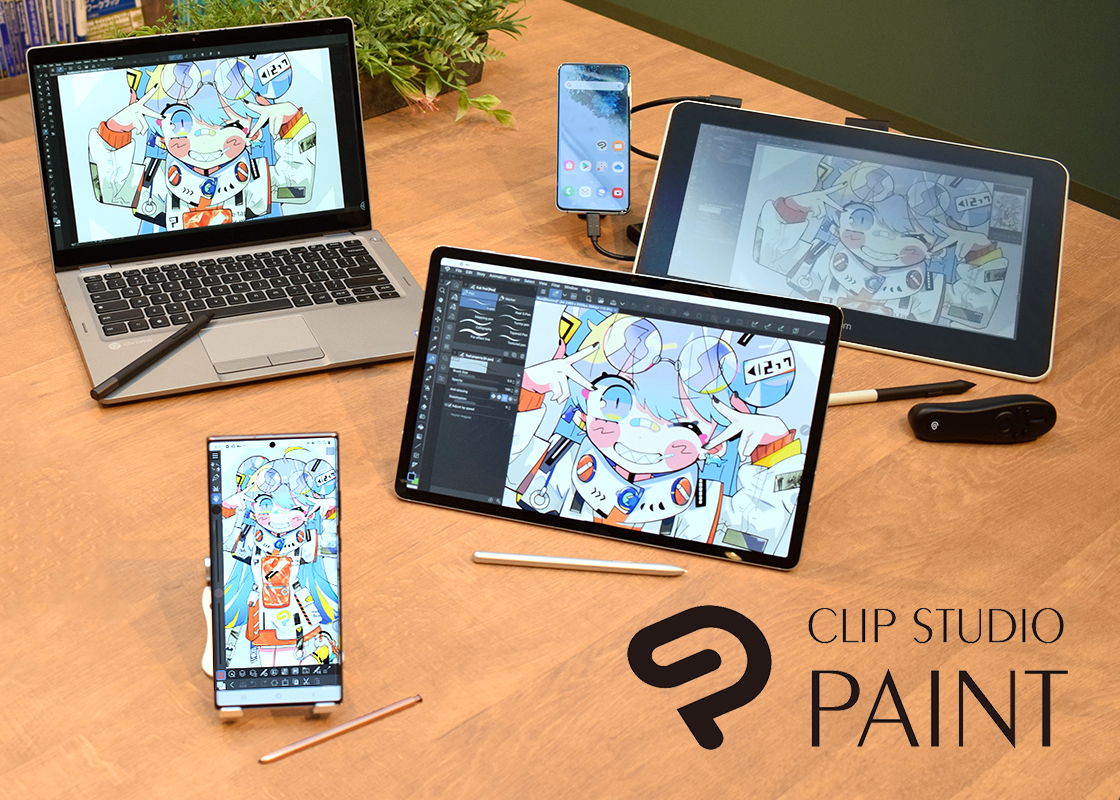 - What kind of people are there in the UX team?
All of the team members are originally test staff who verify the features of Clip Studio Paint. We actively check the use of Clip Studio Paint from the user's perspective to ensure that the functions work properly and are user-friendly. The UX team was formed to communicate more closely with the development department and to professionally improve the software. Therefore, the team consists of members who are able to make requests with the user's perspective and come up with ideas for improving specifications. We are currently a small team, but we are looking for more members to focus on UI/UX in the future.
- What do you keep in mind when working on Clip Studio Paint's UI/UX?
Since Clip Studio Paint is used by a wide range of users, from beginners to professional creators, we consider many factors, including age and personality of the users, the devices they use, their literacy level, as well as their proficiency with the application. We try to think of all different points of view. For example, functions that are fine from the perspective of a skilled user may be difficult to understand from the perspective of a beginner.
- Please tell us about the most memorable UI/UX improvements made by the UX team?
I was most impressed by the major UI revamp in Clip Studio Paint update ver. 1.9.5. With the update, the three-dimensional UI of the tool icons and palettes, which has not been significantly altered since the beginning of Clip Studio Paint, has been changed to a flat UI. The reactions to this UI redesign was split 50/50 between those who felt it was a good change and those who didn't, giving us a chance to think deeply about what specifications we think are good for everyone.
Left: Old UI Right: New UI
The fact that the save icon has been revamped from the shape of a floppy disk to the shape of an arrow on a hard disk has become a trending topic on social media.
Since major changes are to be expected with the times and trends constantly change, we would like to continue to offer suggestions for improvements so that more people can enjoy their creative process with Clip Studio Paint and continue to use it.
- What kind of person is best suited to be on the UX team?
Knowledge of UI/UX is important, but I think people who use various applications on a regular basis and often think, "If it were like this, it would be easier to use," and go through trial and error are suited for this job.
Also, it is important to analyze and theorize about how to make the product easier to use. Users' opinions include sensory information, so analytical skills are very important in the process of clarifying and delivering feedback to the development team.
- What is the most rewarding aspect of your work and what made you most happy with the response from users after a new release?
I think the high degree of customizability of Clip Studio Paint is one of its most appealing features, but at the same time, it is challenging and rewarding to come up with a UI/UX that is easy to use for everyone, from beginners to professionals, while maintaining that degree of freedom.
I am also very happy when my suggestions are given life and are appreciated by the users. It is very rewarding to be able to help an author you respect, and to be a part of the process of creating that work.
In terms of user feedback after a release, we are pleased to hear about what people think about the major new implementations. However, we are also happy to hear about the minor improvements. If we don't raise our voices, it may be difficult for people to pay attention to the small details that are difficult to use, so we are excited when we receive feedback from people who are happy with these small improvements.
- What will you be working on in future and what are your aims?
To improve the UI/UX, we need the opinions of more people than just the UX team. I want to make the knowledge of the UX team more accessible to everyone and create an environment where the entire company can discuss the UI/UX.
Also, since Clip Studio Paint is available in multiple languages, it is necessary to consider not only language but also cultural differences. As our users are becoming more international, we would like to work on the UI/UX so that is more in tune with overseas cultures, and make the app more usable by creators around the world.
For the sake of future artworks, I want to offer a UI/UX that allows more people to easily start and continue creating with Clip Studio Paint so that they do not feel like giving up when taking their first steps.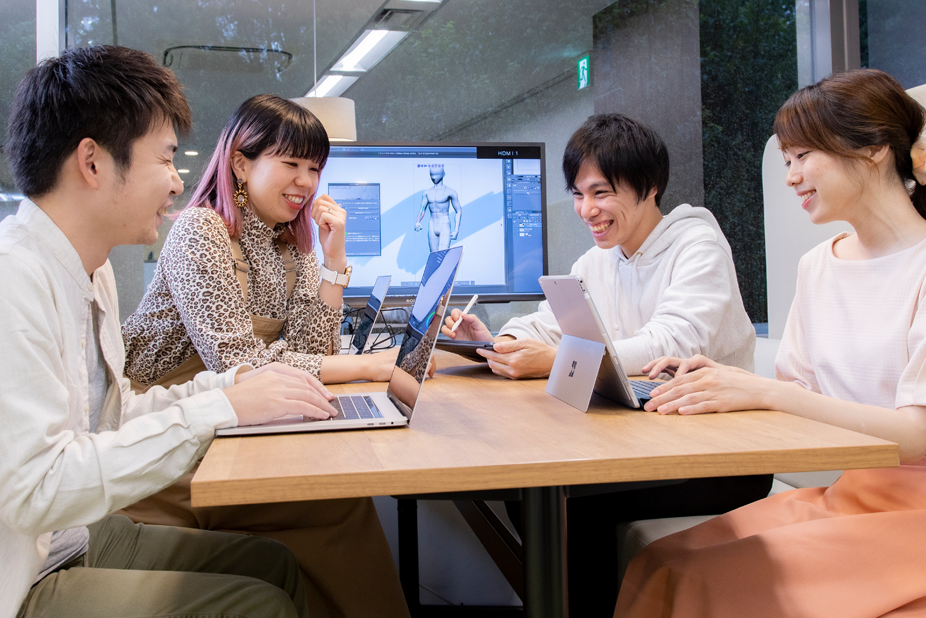 *Stated information as at the date the contents being made.
*Link is in Japanese